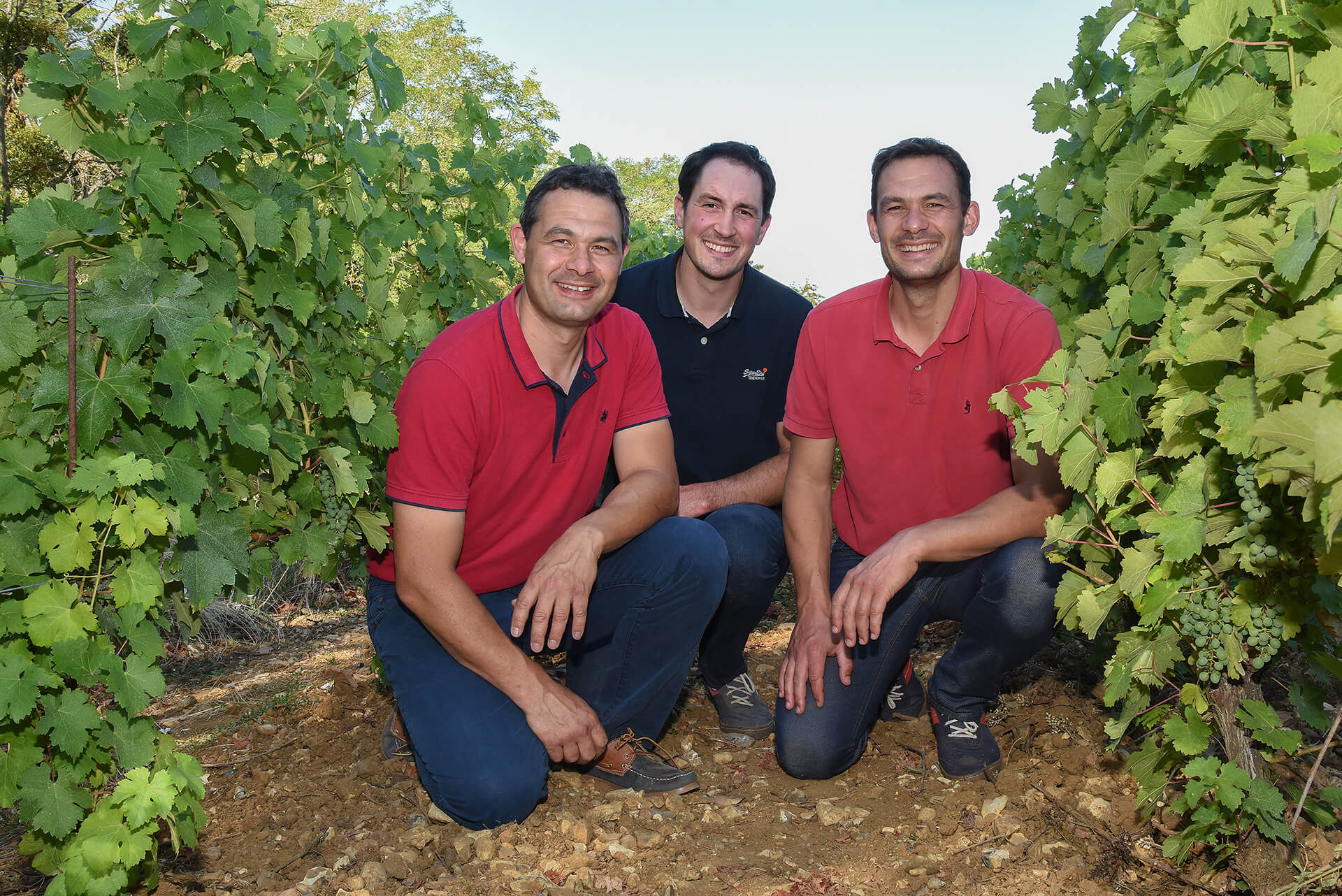 Marc, Yves and Christophe
After various winemaking experiences in Burgundy, Languedoc and New-Zealand, Marc participated in 2002 in the growth of the family vineyard, hands-on in the fields, but also creating the wines and commercializing them. Meet him while touring Villargeau or during a wine tasting in France: Villargeau wine is his passion!
A completely different journey led Yves to the Domaine de Villargeau: after a few years spent trying to improve the production of malting barley in Eastern Europe, followed by two years collaborating with Peruvian farmers on the Altiplano, he came back to the family estate: taking care of plants, protecting biodiversity and maintaining natural balances, he's like a fish in water!
After agricultural engineering studies, Christophe started working in the Bordeaux wine sector, before going to Champagne. Two years in the French region of Centre-Loire as technical manager of quality Sauvignon seedlings inspired him to embark on the wonderful journey of winemaking. You will see him around the estate: ask him about the vines, he will tell you everything!
Jean Fernand and François
The two brothers, at the origin of the Villargeau vineyard, want to take a step back, but stay fully involved in the day-to-day activities and the decisions related to the estate: they will be happy to tell you the story of the Domaine de Villargeau.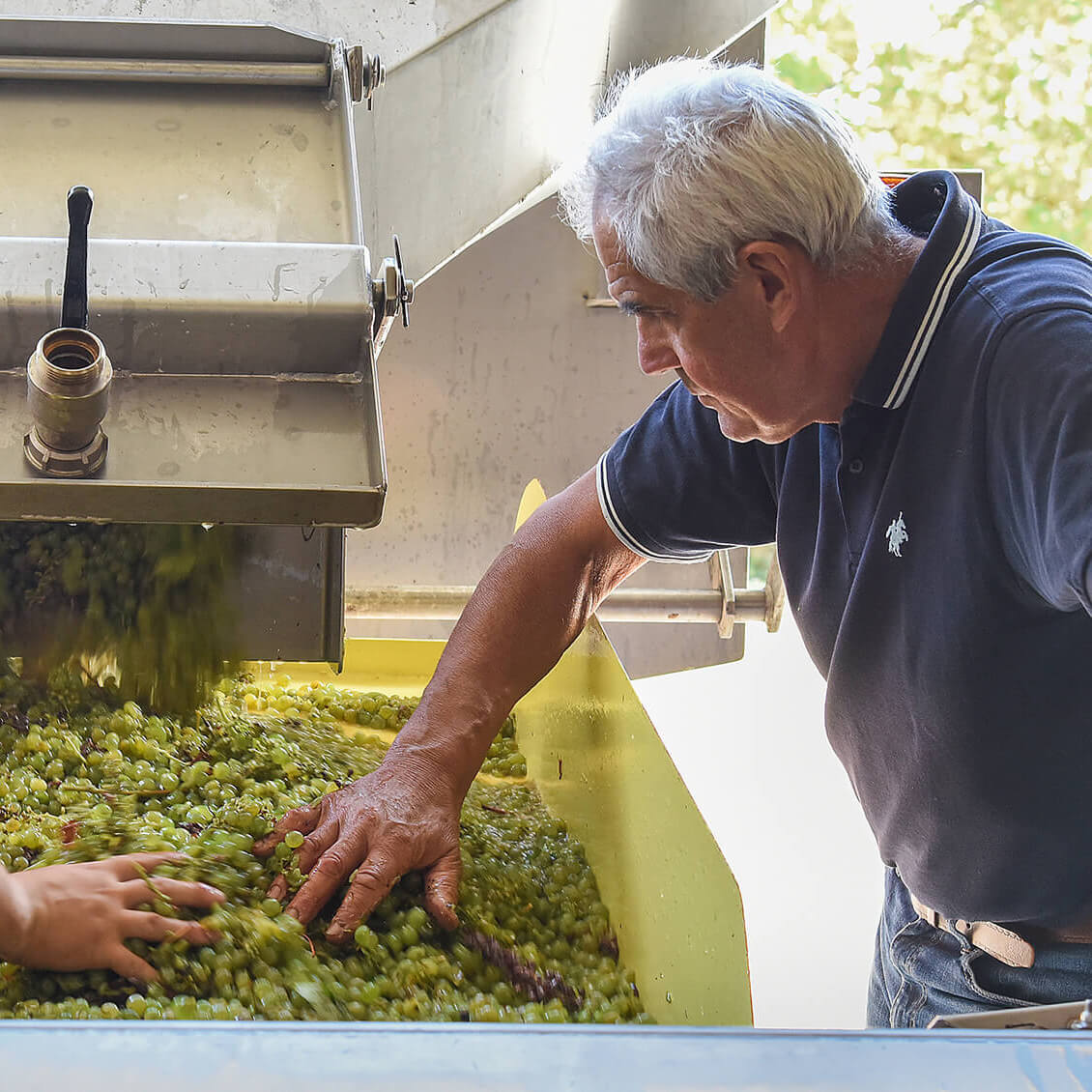 Do not hesitate to contact us, we are at your disposal for any information!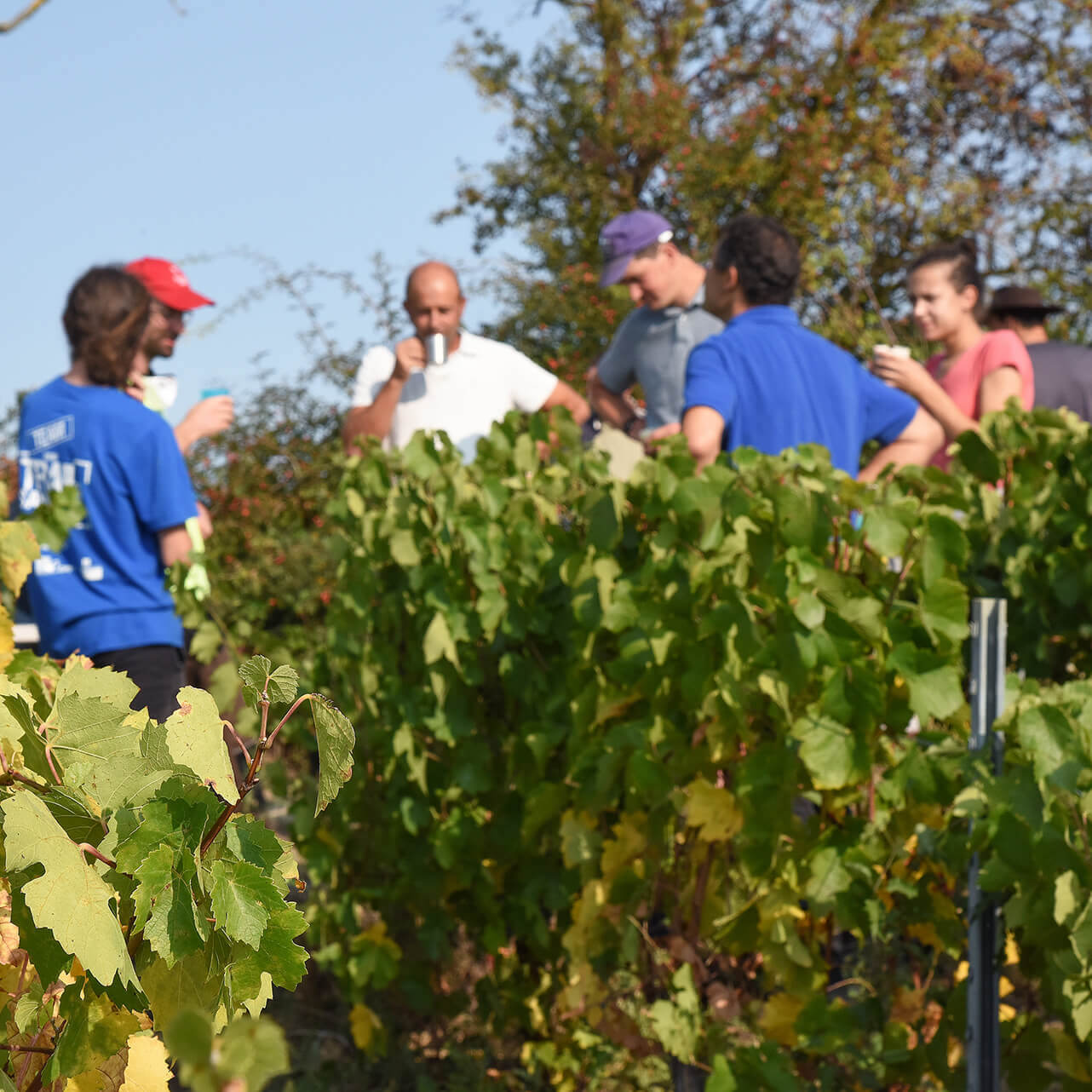 Patrick, Lucas and Antoine
If we have such beautiful grapes, it's thanks to Patrick's hard work. Patrick learned in the field, helping develop the estate: today, the Sauvignon and Pinot no longer hold any secrets for him. Lucas, who joined the team recently, is the tractor driver: weeding, hoeing, cutting… he does everything with agility!
Antoine, our sales assistant, is here to pamper you: he will keep you up to date on the estate and send you your orders.