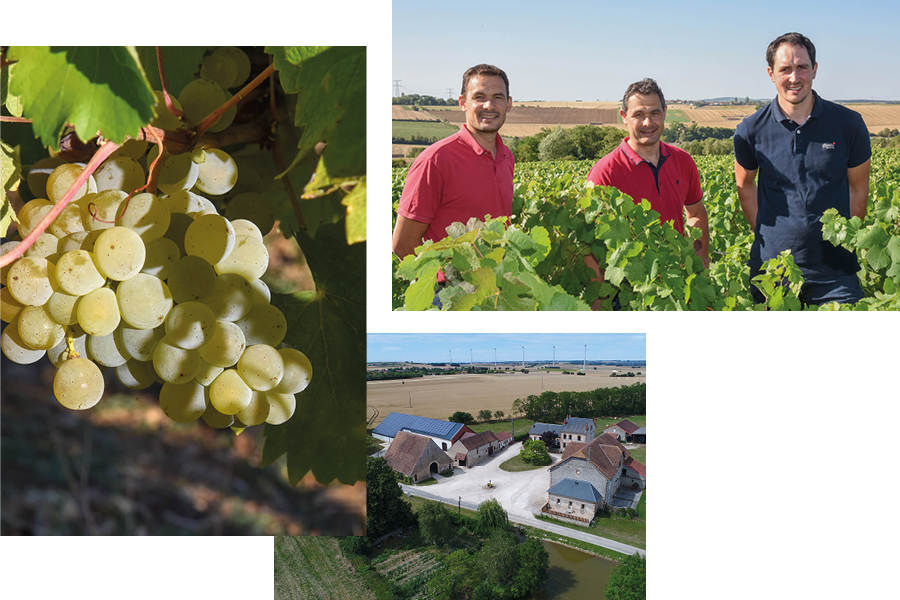 The Thibault family chose to create the Domaine de Villargeau in 1991 on south-southwest facing land with maximum sunshine. Two brothers, Jean-Fernand and François Thibault, undertook to clear abandoned hillsides since the phylloxera crisis in order to reinstall vines. Their adventure continued with the arrival in 2000 of Marc, Jean-Fernand's son, who settled on the estate, strong with learning and experience.
We visited the Villargeau estate at the end of 2019. Marc shared with us all his know-how and knowledge of the terroir during the tasting. The wines are of great quality. What happiness.
Romain BADIE
We are very fond of the Thibault family's know-how, Domaine de Villargeau. This wine deserves that we linger in the region for a visit to the winery and meet these producers who are not lacking in ideas or talent.
Paul Diversion cinema
A domain where you must stop to discover the richness and diversity of a still too little known appellation: The "côteaux du giennois". A Terra Vitis estate that will welcome you with great simplicity and attention, the tastings are lively and instructive. As for the price, it is probably one of the best value for money in the region! Go for it!
Romain DRAHONNET
In Bordeaux, we make good wines (especially reds) and we love good wines (also whites!). At the Domaine de Villargeau, we find very good winemakers who love their job and do it very well. Result: excellent wines with a good price-quality ratio. To consume without too much moderation!
Michel CROISE
Great reception and very good tasting!
Laurent MARGUERITTE